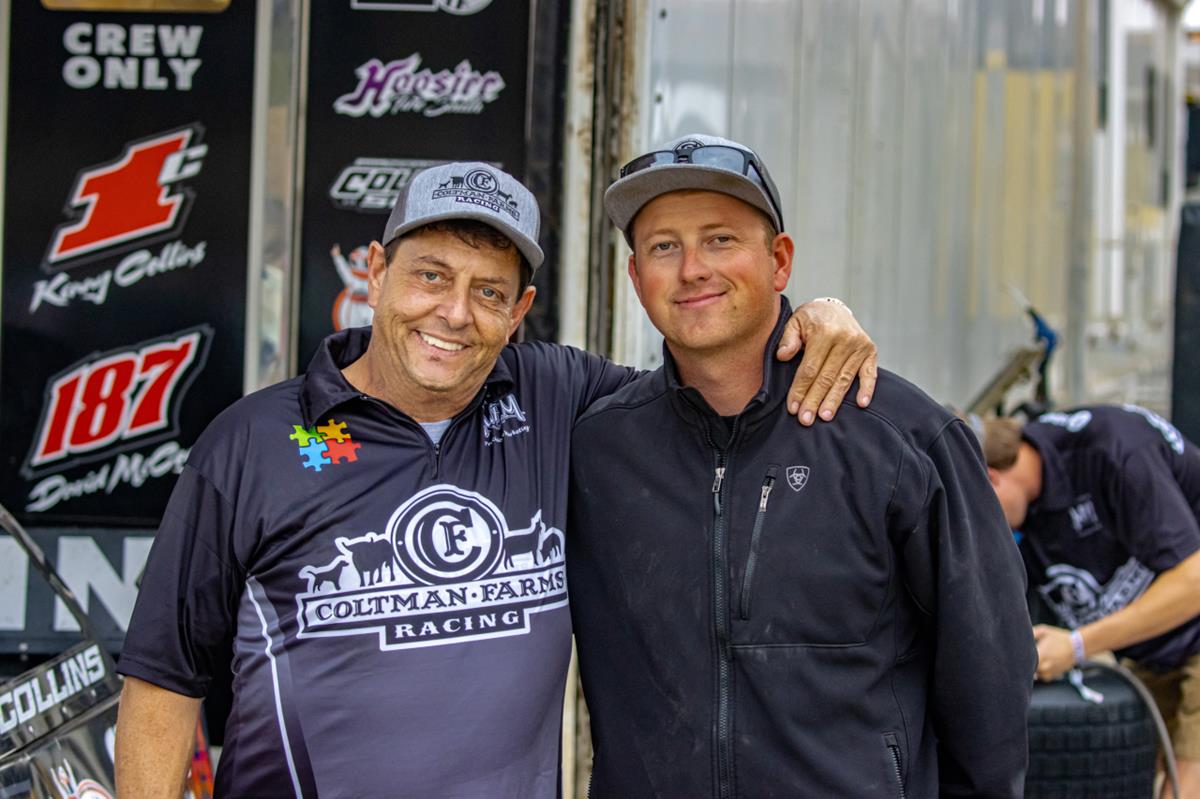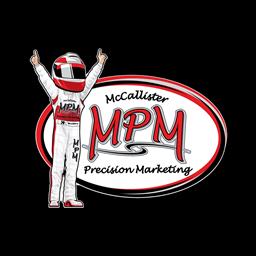 ---
Coltman Farms Racing signs rising star Ethan Dotson to multi-year contract
MAYSVILLE, Georgia – Coltman Farms Racing owner Brett Coltman is excited to announce the signing of rising dirt Super Late Model star Ethan Dotson to a multi-year contract.
Dotson, who currently races the Longhorn Chassis Modified house car, will transition to Coltman Farms Racing's Super Late Model program on a full-time basis. He will also continue to race the Longhorn Chassis Modified house car on a limited basis when his schedule permits.
"I'm really grateful for the opportunity that Brett and the rest of the team are giving me," Dotson said. "I'm super excited to partner with such good people and I'm really looking forward to running full-time next year in supers. This is something I have worked for my entire life, and I am beyond thrilled for the opportunity."
Dotson is a name familiar to Modified fans across the country. The Bakersfield, California native has a resume that includes victories in some of Modified racing's biggest events such as the IMCA Super Nationals at Iowa's Boone Speedway, an event that annually draws thousands of competitors from across the country.
Other major victories Dotson has obtained include the Harris Clash at Minnesota's Deer Creek Speedway, the IMCA Winter Nationals at Arizona's Cocopah Speedway, the Land of Ten Thousand Lakes 10K at Minnesota's North Central Speedway and the Emil & Dale Reutimann Memorial at Florida's Volusia Speedway Park.
Dotson only recently began racing Super Late Models but has already scored a pair of COMP Cams Super Dirt Series victories this season at Arkansas' Old No. 1 Speedway and Oklahoma's Arrowhead Speedway. He believes partnering with Coltman Farms Racing gives him the best opportunity to refine his skills in a Super Late Model.
"After meeting Brett, Dwayne, Tonya and the team, I knew it was the right choice for me," Dotson said. "I had a chance to work with the team at Eldora and it just reiterated how much in common I had with everyone. We all have similar goals. I want to thank Steve Arpin and everyone at Longhorn for their support. They have been and will continue to offer support for not only me, but for the entire Coltman Farms team."
The addition of Dotson to the Coltman Farms Racing stable is yet another boost to Coltman Farms Racing's impressive fleet.
Recently, the team fielded entries for David McCoy and Kenny Collins during the World 100 at Eldora Speedway, where both men made huge strides for Coltman Farms Racing's program by qualifying for three of the four preliminary events. The team earned highest rookie honors for the preliminary nights as well.
Coltman sees Dotson as a perfect fit to join his operation and is eager to see what the promising young driver can do behind the wheel of one of his cars.
"I'm extremely thrilled to welcome Ethan Dotson to the Coltman Farms Racing family," said Coltman. "This is another opportunity to bring an extremely talented driver to our program so that he may achieve his maximum potential as full-time Super Late Model driver.
"Ethan is exactly the type of person we want as part of our race team. He believes in always doing the right thing. He is a perfect role model and that is exactly the type of person I want involved with our race team. We look forward to seeing his growth and we're excited to have him as part of Coltman Farms Racing."
About Coltman Farms Racing:
Coltman Farms Racing, owned by Brett Coltman, is a Dirt Late Model team based in Maysville, Georgia. Coltman Farms Racing has a fleet of Dirt Late Model cars. Veteran drivers Kenny Collins and David McCoy compete in Super Late Model events across the United States. Young and up-and-coming Tucker Anderson competes in Coltman's Limited Late Model car regionally. The team also sponsors several other drivers including Lucas Oil Late Model Dirt Series star Ricky Thornton, Jr., as well as Payton Freeman, Benji Hicks, Sam Seawright, and Carson Ferguson.
Coltman Farms Racing strives to be a team that fields drivers that are positive role models for fans to not only cheer for but look up to.
---
Submitted By: Tonya McCallister
Back to News