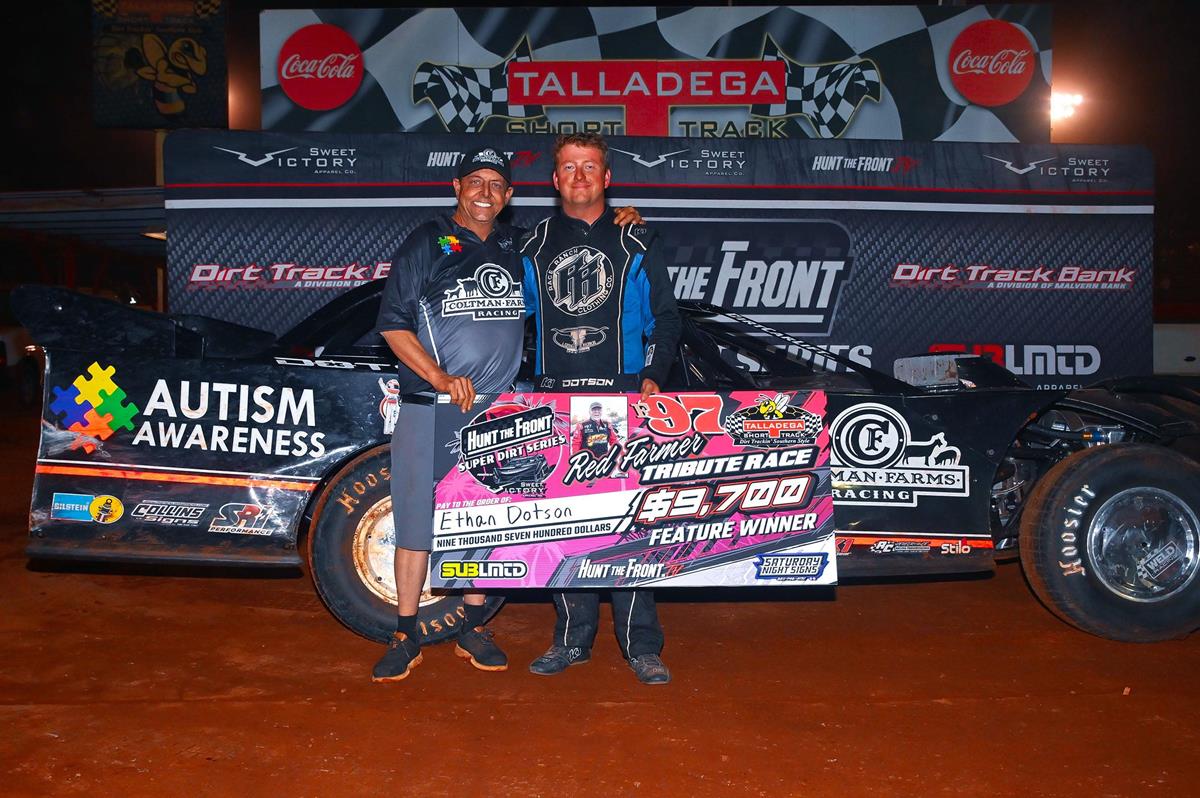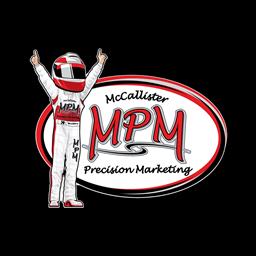 ---
Ethan Dotson, Coltman Farms Racing win Red Farmer Tribute Race at Talladega Short Track
EASTABOGA, Alabama (Oct. 2, 2023) – In just his second race with Coltman Farms Racing, Ethan Dotson drove to victory during Saturday evening's Hunt the Front Super Dirt Series feature at the Talladega Short Track.
Dotson made his debut with the team on Friday evening at the Talladega Short Track, setting fast time in qualifying and winning his heat before ultimately finishing fourth in the 38-lap main event.
As it turned out, that was just the appetizer for the main course that was to come on Saturday night.
The driver from Bakersfield, California, qualified third in his group for Saturday's Red Farmer Tribute Race and raced to a victory in his heat race. Dotson would start second in the 40-lap feature following a redraw and quickly took the lead from polesitter Jason Hiett on the opening lap.
From there Dotson dominated the event, leading every lap on his way to his maiden victory with Coltman Farms Racing. The victory was also the first of the season for the team.
"I just can't thank Brett Coltman and all the guys at Coltman Farms Racing enough. It's so unreal for me and I'm so grateful," Dotson said. "I can't think everybody back at Longhorn Chassis, Steve Arpin, Tommy Greco, Ty Norder and Paul Leach, enough for helping.
"Thanks to David, Dwayne and all the guys back at the shop. We thrashed this week putting this car together and man, it's just so freaking awesome."
For team owner Brett Coltman, the impressive debut weekend for Dotson as part of the Coltman Farms Racing family reinforced why he wanted him to be part of his program.
"I'm so proud of Ethan and everyone who works on these cars at Coltman Farms Racing," Coltman said. "We knew Ethan was talented, but to hear the gratitude in his voice and see just how excited he was after the race really made it that much more worthwhile. This is only the beginning."
Dotson and Coltman Farms Racing will once again join the Hunt the Front Super Dirt Series next Friday and Saturday, Oct. 6-7, when the series ventures to Georgia's Swainsboro Raceway for the running of the Southern Showcase. Both events will be streamed live by HuntTheFront.TV.
---
Submitted By: Adam Fenwick
Back to News