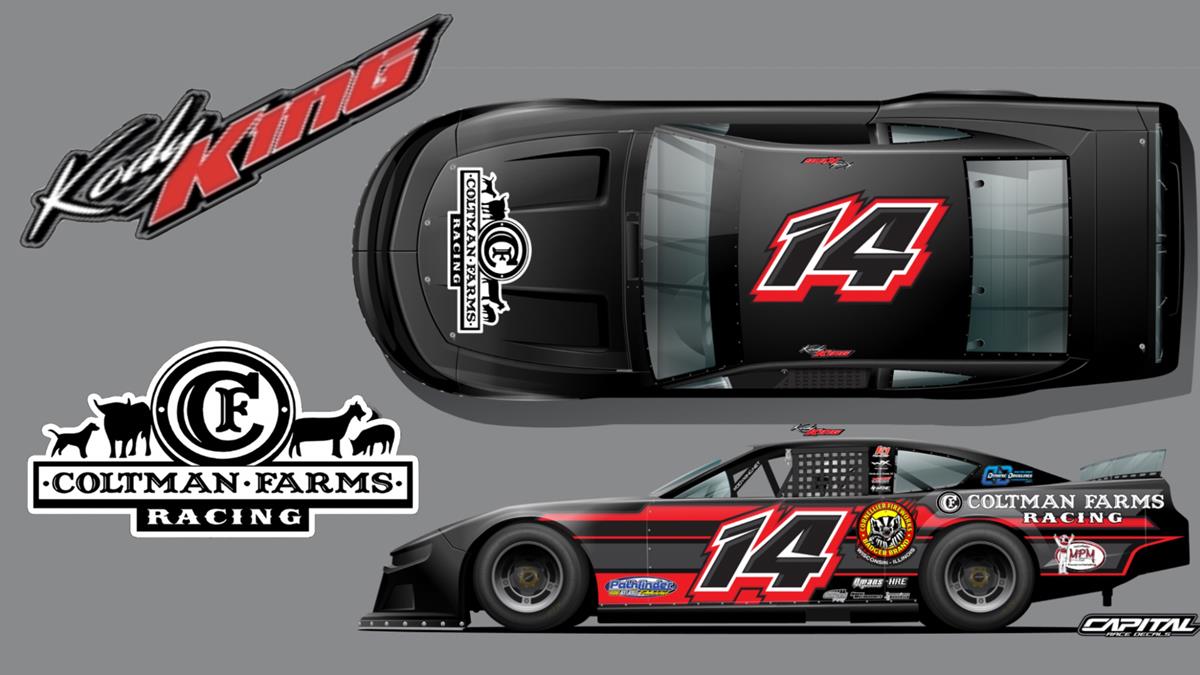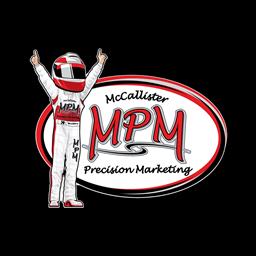 ---
Coltman Farms Racing joins Kody King as primary sponsor in 2023
(Design by Capital Sign Co.)
FOR IMMEDIATE RELEASE – Clear Lake, Ia. (Jan. 23, 2022) – The 2023 season will see Coltman Farms Racing expand upon their flourishing influence in pavement racing by supporting Kody King.
As King prepares to defend his championship at Hawkeye Downs Speedway and chase a title in the Big 8 Late Model Series, he will do so with Coltman Farms Racing logos adorning the hood and quarter panels of his new car supplied by Pathfinder Chassis.
The opportunity to represent Brett Coltman on pavement racing, combined with the speed of the Pathfinder Chassis, has King excited about the idea of representing the Coltman Farms Racing brand in victory lane on several occasions in 2023.
"It feels great to have [Brett] come aboard," King said. "I'm just really grateful for the opportunity Brett has given me and I can't thank him enough for believing in me. It's really exciting to be an ambassador for Coltman Farms Racing as they continue to expand into asphalt racing."
Sponsoring King's family operation is the latest chapter in what has been a busy year for Coltman's team.
Having already found success with driver Kenny Collins and crew chief Dwayne Frady, Coltman formally broke into asphalt racing late in 2022 by sponsoring MPM Marketing clients Boo Boo Dalton and Michael Faulk during the prestigious ValleyStar Credit Union 300 at Martinsville Speedway.
Coltman said it made too much sense for him to assist King as part of his plan to further expand into pavement racing, adding that King has both the talent and composure he wants out of a driver representing his brand.
"We are excited to partner with Kody and expand our presence in the motorsports world," Coltman said. "I had the opportunity to meet and follow Kody last year when he was with Lee Faulk Racing. He has a lot of talent for such a young kid, and we look forward to working with him and watching him progress in his racing career."
Now that he has Coltman Farms Racing sponsorship for 2023, King is more motivated than ever to pick up from where he left off at Hawkeye Downs.
Earning a championship at his home track was one of King's proudest moments as a driver in his young career. He has every intention of adding another Hawkeye Downs title and a Big 8 Late Model Series championship to his growing resume, with King adding that doing so with Coltman Farms Racing sponsorship would make those triumphs even more special.
"To be able to represent Coltman Farms Racing on asphalt here in the Midwest is amazing," King said. "Having someone out there who believes in me, and my team is great, so hopefully we'll be in for a great season."
King will formally kick off his new partnership with Coltman Farms Racing on April 22 when the Big 8 Late Model Series heads to Rockford Speedway for the 46th annual Spring Classic.
Kody King would like to thank his parents, grandparents, fans, and supporters along with MPM Marketing and all his partners.
About Coltman Farms Racing:
Coltman Farms Racing, owned by Brett Coltman, is a Dirt Late Model team based in Maysville, Georgia that fields cars for three full-time drivers who compete in events across the United States. Coltman Farms Racing strives to be a team that fields drivers who are positive roles models for fans to not only cheer for but look up to.
---
Submitted By: Brandon White
Back to News