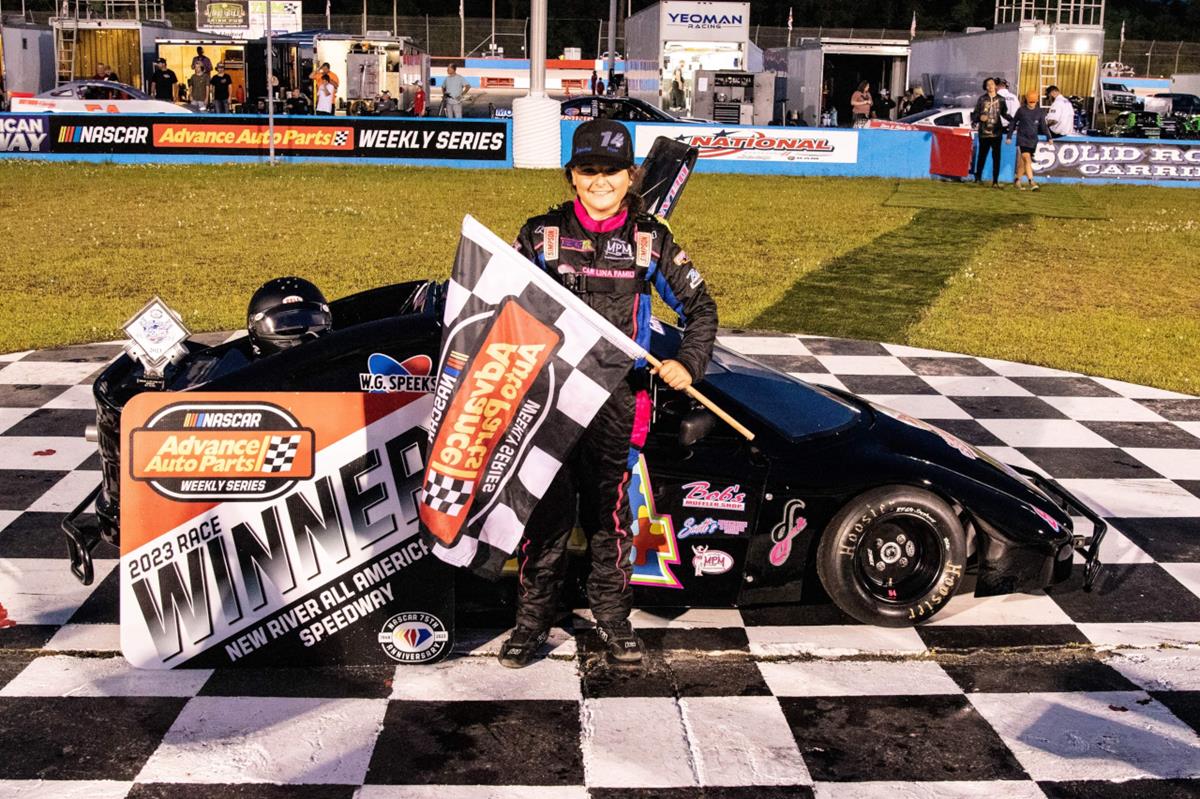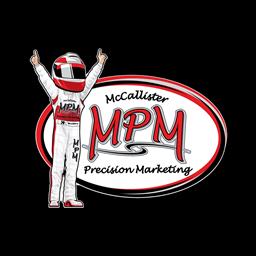 ---
Delaney Gray earns fourth victory at New River All American Speedway
(Photo: Toni Jolly Photography)
FOR IMMEDIATE RELEASE – Jacksonville, N.C. (May 1, 2023) – The start of the 2023 season at New River All-American Speedway could not have turned out any better for Delaney Gray.
Over four weekends, Delaney has established herself as the most consistent driver in New River's Bandolero division. She earned her fourth victory at the facility on Saturday evening, which only bolstered her advantage in the Bandolero point standings.
Now that she's found a comfort zone at New River, Delaney is focused on gaining as much experience as possible over the next few weeks, especially with the Summer Shootout at Charlotte Motor Speedway set to begin on June 12th.
"We've had some good runs at New River, but we're going to start heading to some new tracks to try and get my confidence up at Wake County and Charlotte," Delaney said. "Throttle points are different at the speedway compared to the short tracks, so we're going to focus on that."
For Delaney, the main factor behind her stellar start at New River is her confidence.
Although her car was just as strong in 2022 compared to now, she admitted to being nervous behind the wheel, which attributed to some of her early struggles. That apprehension faded as the year progressed and has resulted in Delaney approaching every weekend with the goal of winning as opposed to simply finishing strong.
Delaney's father Brandon Gray has been thrilled to see his daughter develop into such a consistent driver and knows she is only going to get better with more track time. Outside of her on-track performance, Brandon admitted Delaney has improved tremendously with how she conducts herself outside of the car and with post-race procedures.
"Understanding the race car is key," Brandon said. "Being able to say whether the car is too free or too tight and getting accurate feedback is important, which we've worked on a lot. She's also using her platform to thank the correct people, but our main thing is to take time and let her develop while also making sure she stays grounded."
With everything at New River proceeding as planned, both Brandon and Delaney are eager to see if that efficiency translates into the Summer Shootout.
Delaney made six appearances in the Summer Shootout last season, where she scored two Top 5s and a personal best finish of fourth. While she was happy with her performance, Delaney admitted to being inconsistent with her throttle points and is hoping to improve in that area when she heads back to Charlotte in a couple of months.
Brandon knows the summer is going to present plenty of challenges for Delaney, but he does not want his daughter to get overly stressed. He plans to work diligently with Delaney to ensure she keeps improving while simultaneously enjoying every moment out on track.
"As we start travelling during the summer, I want Delaney to understand she has some work to do at different places," Brandon said. "At the same time, I want to make this fun while she learns so that she's not frustrated while she's learning."
Brandon is already making some early preparations to help Delaney progress through the developmental ladder but said the current plan is to keep his daughter in Bandoleros for at least the next two seasons.
Delaney is excited about what her future holds and credits New River with helping her build up the necessary confidence to succeed. She intends to keep learning more about herself behind the wheel so she can keep adding to her win total across the southeast in 2023.
"Racing at New River has helped me with finding consistency and how to drive the car," Delaney said. "I'm hoping to learn how to drive a Legend car at the end of the season while also working on a few different things like shifting with the clutch."
Delaney would like to thank her family, her team, MPM Marketing and all her partners in Bob's Muffler Shop of Goldsboro, Brandon Gray Racing, Solid Rock Carriers, Dillon Spain Motorsports, W.G. Speaks Inc., Carolina Family Pool & Patio, Firm360, K1 RaceGear, Wiley X, and Carolina Mobile Refrigeration.
---
Submitted By: Brandon White
Back to News